~~ Mister Man is 15 months ~~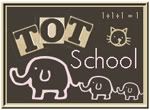 Mister Man had a fun week this week. His sensory bin was loaded with square objects. He had a lot of fun playing with all the objects. Especially the rubber blocks. He loved stacking them and tossing them behind his head!
He also had fun with the shape sorter. And did really well!
The shape stacker was a hit as usual and he is getting better and better everyday!
He absolutely LOVES his
Touch and Feel Farm Flash Cards
! He pulls them down and says "this" at least once a day! And he is getting pretty good at pointing the correct animal I ask him to find. And the noises are getting better daily as well!
He is having fun himself with the spoon more often. This week he had quite a few funny moments. This one in particular!
He had fun outside with bubbles.
And even had a nice nap in the swing.
But my favorite was when they were playing in their fort. He was a little apprehensive at first but once he went in the first time, he was having a blast!
It was a fun week!